Guilford College 2016-2019
I attended Guilford College in Greensboro, North Carolina as a full time student. I graduated in 2019 with a Bachelor's of Science Degree in CTIS (Computer Technology Information Systems) and Experience Design.​
While at Guilford College I took a rigorous course work that grew and expanded my industry knowledge and skills. I focused mainly on Systems Design in my studies as well as honed in my Computer Hardware and Repair skills while working for the IT&S Help Desk on campus.
I worked as a Level Two Technician at the help desk, assisting faculty, staff, and students with their everyday technological needs; as well as assisting the Information Technology Department in campus wide projects.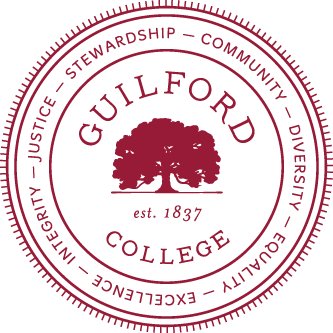 Quincy High School 2012-2016
I attended Quincy High School in Quincy, Massachusetts for four years. During my time there I was a member of SkillsUSA for three years; where I served as the Vice President for two years, NHS, BNHS, SNHS, MFA Docents, and the wrestling team for two years. 
From Sophmore year till my Senior I was a student of the Information Technology program. During my time in the program I learned and excelled in computer repair, maintenance and building, as well networking and server technologies.
I graduated in June of 2016 with a High School Diploma and a Certificate of Occupational Proficiency in Information Technology Services and Networking.